Calling all Bravehearts! From Camilla to Alexander McQueen, tartan is this season's hottest fabric. However, it' takes the know-how to pull it off; you should be thinking less Bay City Rollers, more Agyness Deyn in House of Holland. Confused? Then check this simple how-to guide to tartan: pay close attention – and don't forget to ditch the sporran…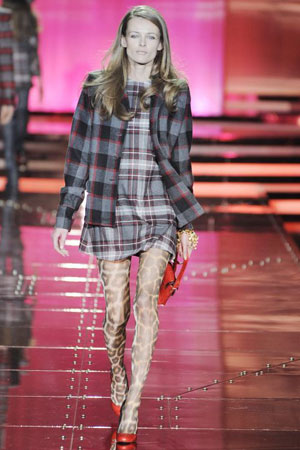 DO Mix and Match: The pick and mix of fashion is in the print this year so team your tartan with animal print and take a leaf out of Just Cavalli's Autumn Fashion book. Yes – fashionistas are calling it the "Tartan Leopard" so don't feel guilty mixing up your prints in two different garments, instead rest assured that the kilt will always team well with the leopard prints of your closet. Grab tartan or animalistic hosiery to quirk up a patterned dress or pop a tartan scarf over your wild winter fabrics.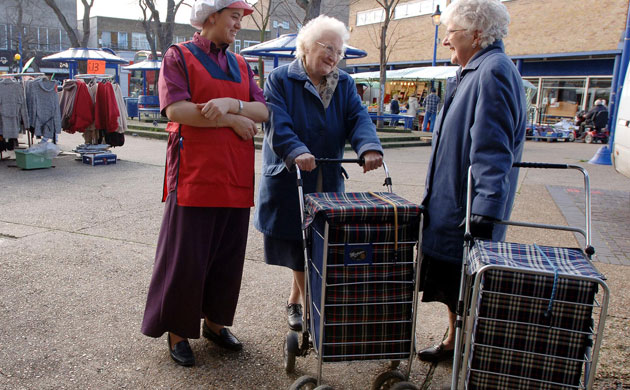 DON'T get a biddy trolley: Yes, dear reader, don't think that tartan accessories include shopping trollies for the blue-rinse generation.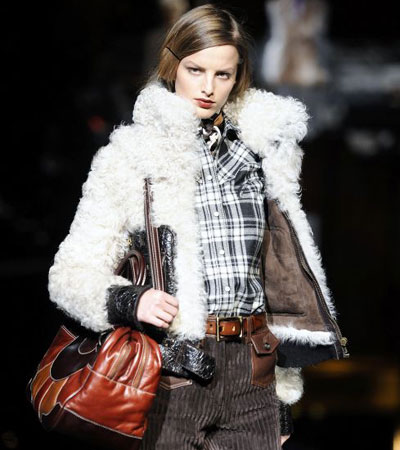 DO wear it in layers!: Why wear one lovely piece when five look even lovelier? So went the thinking this season. And why stick to one tartan fabric when a wealth of lavish layers looks so spectacular? Why not try a redish tartan printed pencil skirt, black slinky tee, tartan scarf, matchy black shoe boots and clutch and red colour-popping earrings.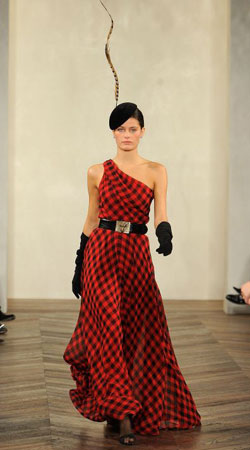 DO remember that tartan is a fabric for all occasions: It can be dressed up with black accessories, like this evening dress from Ralph Lauren. Think divinely decadent like Vivienne Westwood's tartan rag glamour and pop on pearly black beads and slinky accessories.
DON'T overdo it: Going top to toe in tartan is a classic fashion faux par. The trick to taking on tartan? Think two or three accessories and layers or one staple piece.
My top three tartan buys: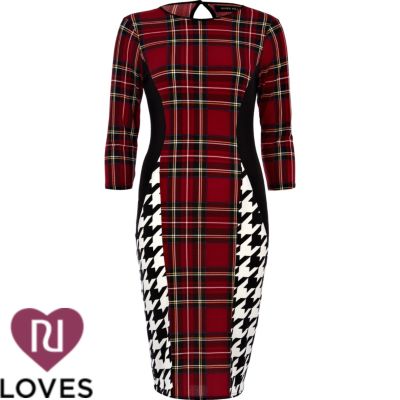 Left to right: Tartan cape, £10, Matalan;  Tartan Midi Skirt, £50, ASOS; Tartan & dogtooth bodycon dress, £35, River Island
-ZB